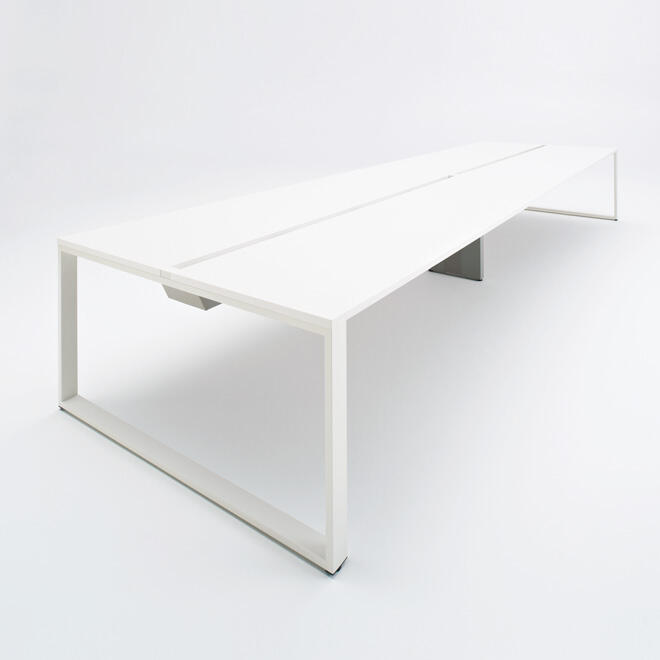 Accommodating various styles of working through the addition of options to simple desks
---
Further enhancement of working environments for each individual worker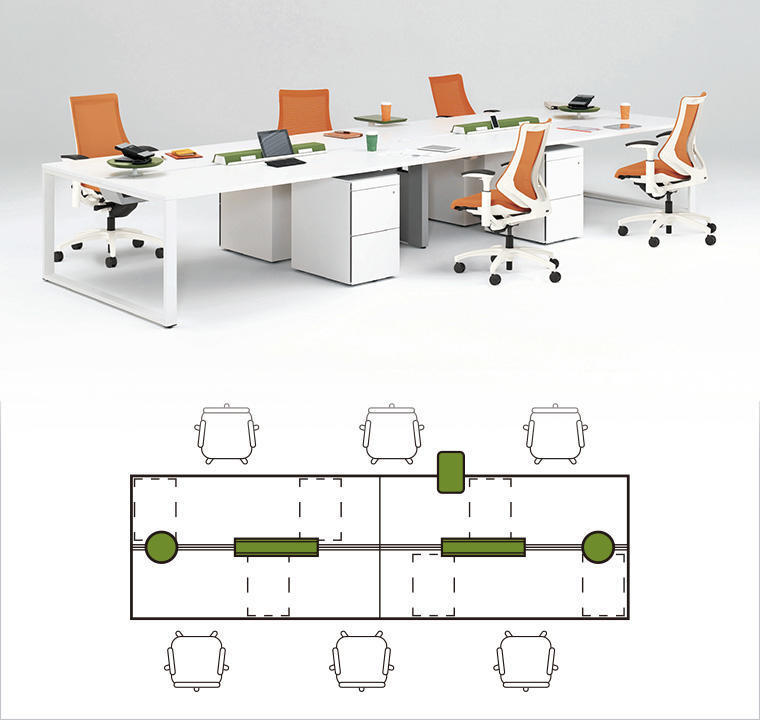 Standard working styles can be accommodated.
This is an open style in which workers can focus on their work, and also immediately engage in communication.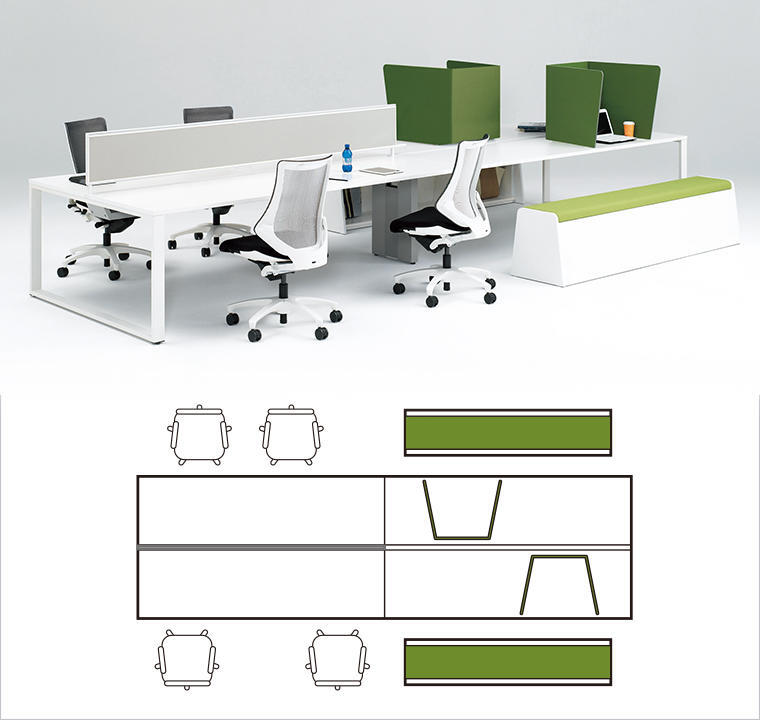 This is a layout that makes use of both concentration panels and desk panels to support work that requires focus.
Modes can be changed based on the free installation of concentration panels.
Inspiring ideas with surprising combinations of materials
Optimal working arrangements can be set up by combining various options.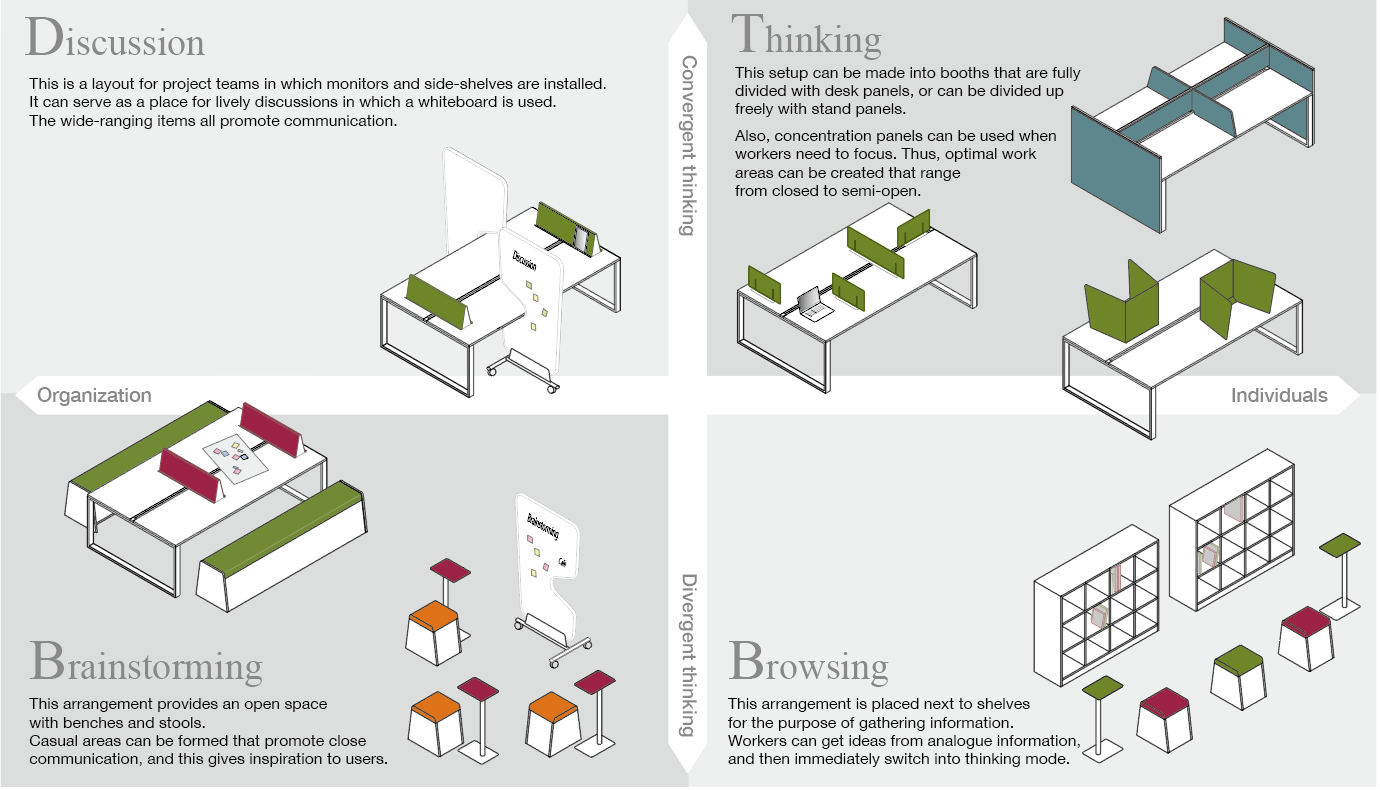 This product name is the brand name that is used in Japan.