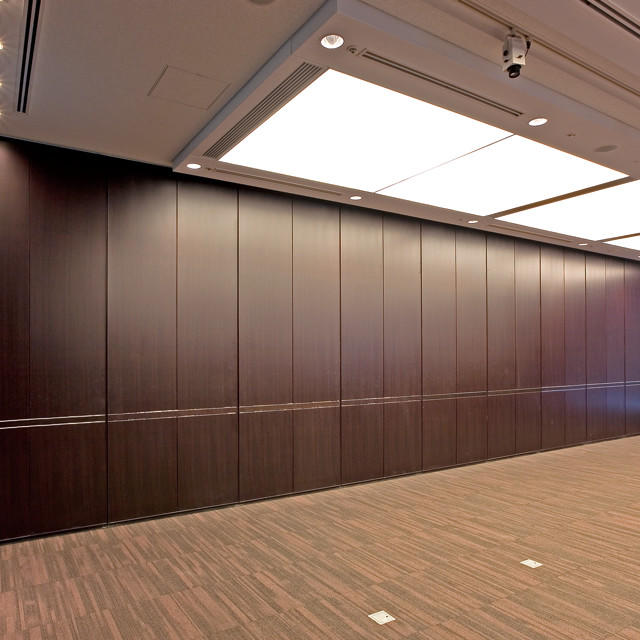 Movable Partition
Vetrall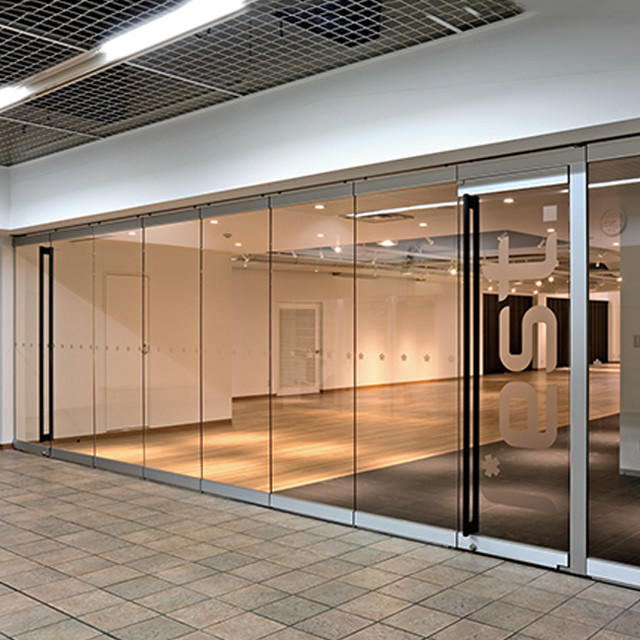 The transparency of glass offers a partition with a liberating sense of openness.
"Vetrall" is a sliding wall of glass. The simple design and the transparency of glass provide a partition with a liberating sense of openness. We offer your choice of the standard "S type" or the "R type" with rotating panels.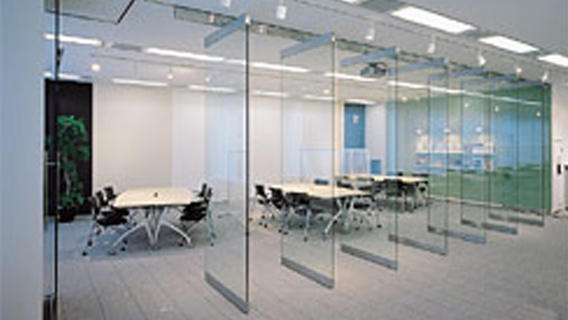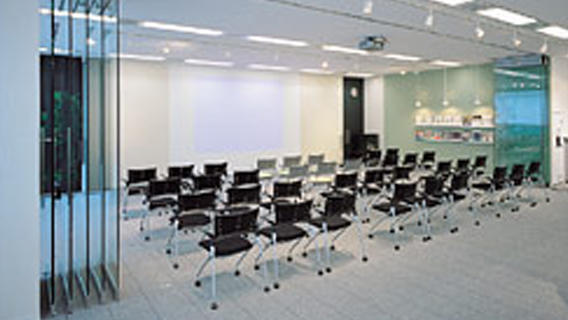 Gallery
Movable Partition
Operable wall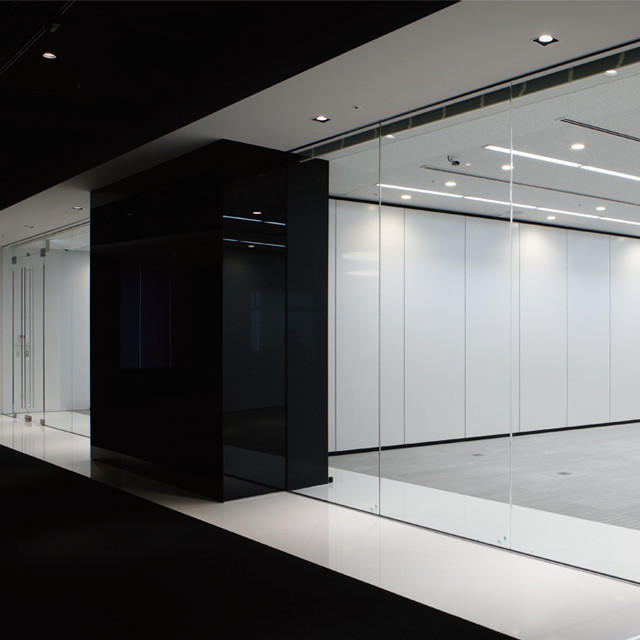 The function of a new style of moving wall, quietly and beautifully.
In creating spaces that respond quickly to the needs of any size or work, it is essential to minimize distractions from neighboring noises to create an effective work atmosphere. The Itoki operable wall is a new movable wall that meets these needs. Our superior design provides a gigantic panel 13 meters in height. Starting with color-coordinated finishing, each part was designed with the know-how of America's Modernfold Inc. A smooth and quiet run The special nut and rubber on the trolley bearing of the panel prevents one-wheel-run, enabling the wall to glide smoothly and quietly. Using our proprietary suspension system , the wall slides safely and requires only minimal power to push. Exceeding design standards, the wall's high durability has been verified by a public institution . Superior Soundproofing with a Beautiful Finish We selected materials with excellent soundproofing for the panel surface , as well as the filling and sealing materials . The excellent sound resistance of the top and bottom panel segments mutes surrounding sounds to create a distinctly separate space. The panel surface is available in your choice of painted or cloth finish for a wall surface that meets your needs.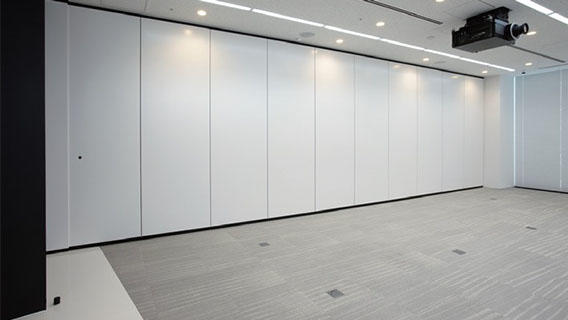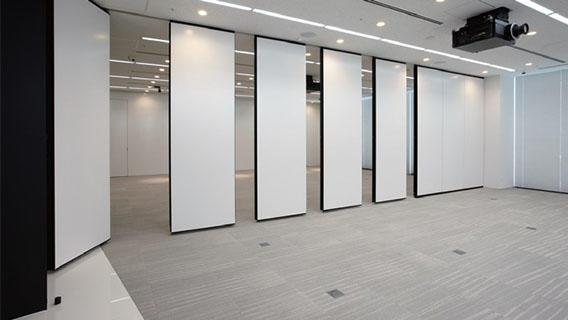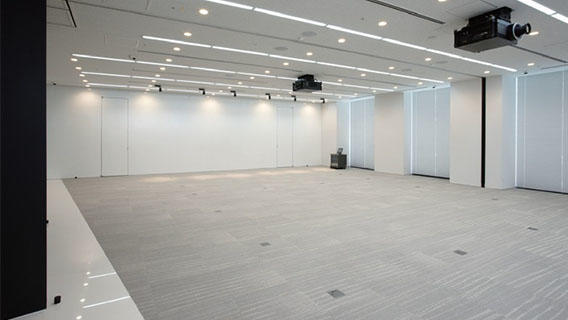 Gallery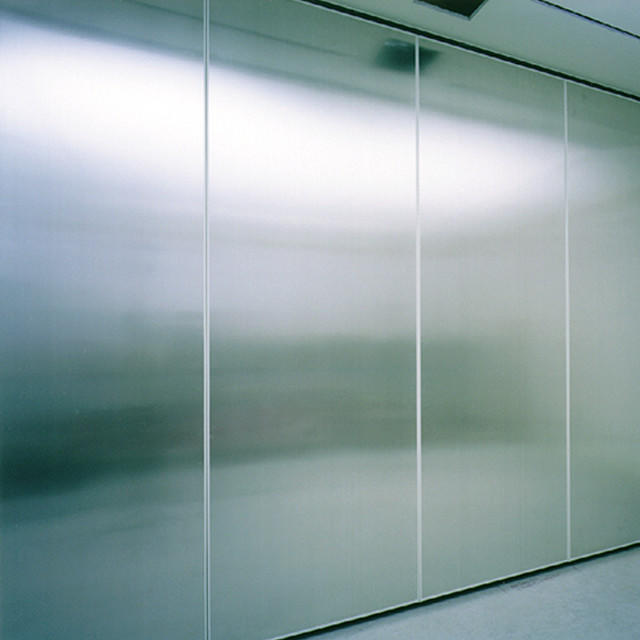 A lightweight, movable partition for smooth operability.
Using the same material as in bullet train compartments, the movable partition offers superior soundproofing employing a high-precision aluminum vibration suppression plate for the panel surface. The four-layer panel with its newly developed soundproofing seal mechanism exerts a TLD-50 soundproofing capacity equivalent to the sound suppression of 150mm-thick concrete. The main structure, built of metal alloy, provides a lighter panel with excellent operability. The high-precision aluminum panel excels in precision steering and smoothness and is designed with a beautiful surface finish.
Gallery
This product name is the brand name that is used in Japan.