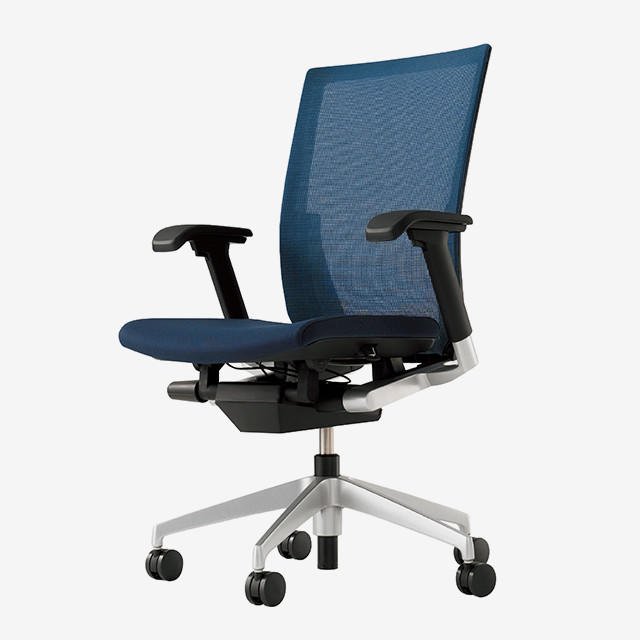 joyten VT
Bring harmony to the office space.
Bring comfort to workers.

Clear is more. A richness that well-honed design brings.
Clear design. That is how joyten VT aims for harmony with architecture. Extensive use of die cast aluminum gives a pleasing material sensation and the edges are generously curved. Details such as intricate edges and the shadow relief from ridged surfaces are carefully combined. The presence this design creates is like a honed sharpness and simplicity. Named after the wind, this chair blends in as one element within a space. It also contains the functions needed for a comfortable seating experience, creating rich office spaces.

---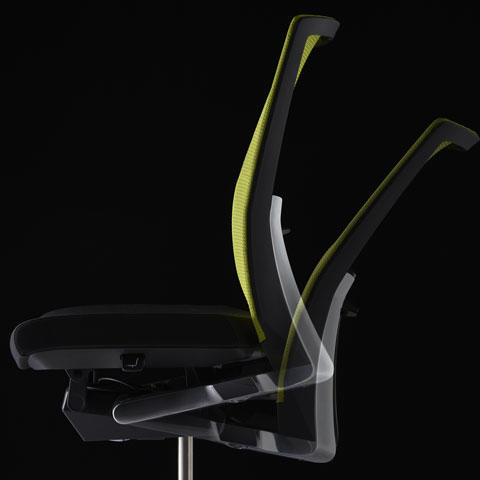 Automatic Lumbar Tension
Our joyten VT features a wonderful lumbar support to maintain a natural physical S-curve when sitting straight or flattens out when leaning back. The chair automatically adjusts the shape into the ideal VDT, workable or relaxed postures.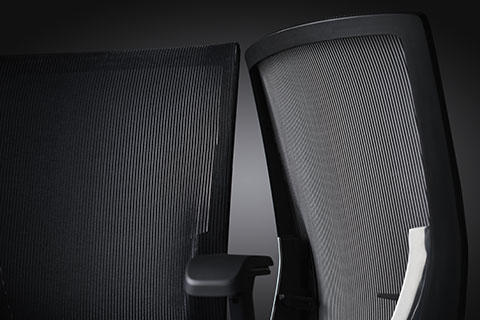 Stripe Layer Mesh
Striped with different appearance on front and back.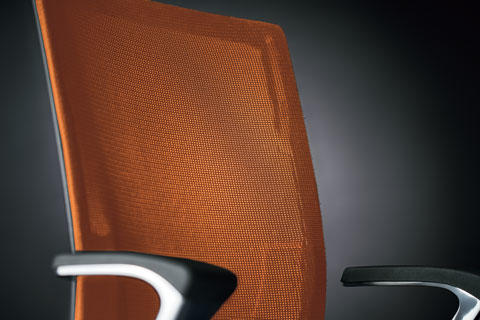 Plain Mesh
5 diverse color variations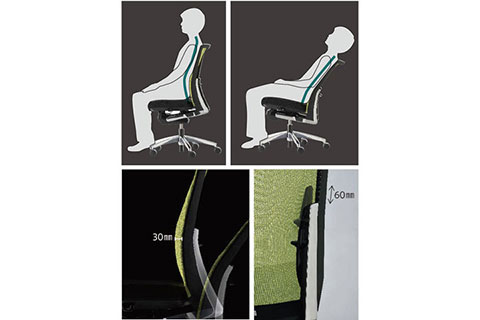 The lumbar back panel can be adjusted to the ideal VDT angles.
When sitting straight, the backrest is pushed outward to maintain a high tensioned S-curve. When leaning back the lumbar panel retracts 30mm, so the backrest flattens out for tension to evenly spread out. The lumbar is adjustable up to 60mm high/low, easy for everybody and every posture to fit in.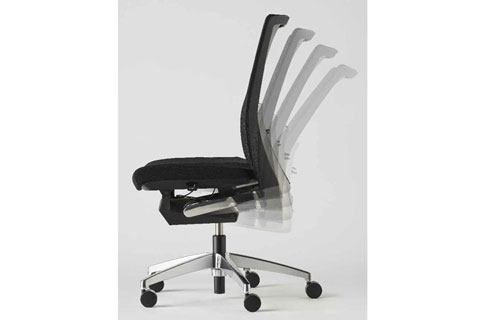 Ankle tilt, synchronized rocking system
The backrest and seat panel moves along to respective angles up to 25 degrees; the seat slides forward by backward reclining. joyten VT will fit perfectly to changes in posture.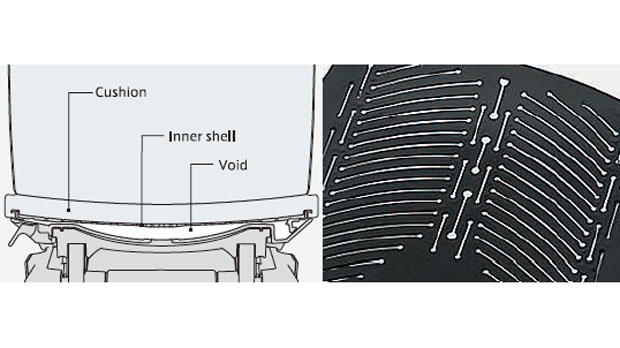 Bending seat
The inner shell (core material: polypropylene resin) of the seat contains numerous slits that bend and cushion along with physical movement for optimum support.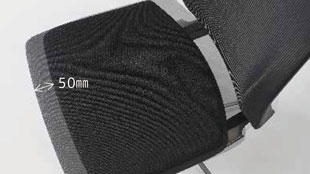 Adjustable Seating
Seat is adjustable for individual preferable depth, 16.5mm by pitch and up to 50mm with the control lever handle under the seat.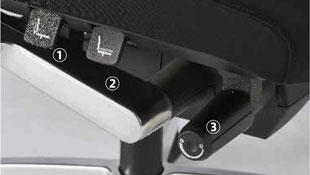 Adjusting levers
A pictograph on each lever indicates operating method for easy understanding at a glance.

1. Back Panel Angle
Four angle setbacks, perpendicular to the seat, maximum reclining and two other angles in between, pitch by approximately 8 degrees.

2. Height control via gas cylinder
The height of the seat can be adjusted with a lever.

3. Rocking strength adjustment
Rocking strength can be adjusted with the turn of a knob.

Vertical Adjustment
9mm by pitch, maximum extension to 75mm higher from original setting.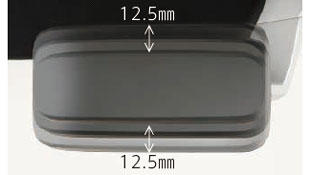 Horizontal Adjustment 1
Up to 12.5mm each armrest horizontally slides inward and outward from the center.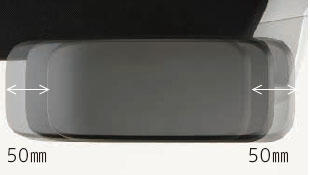 Horizontal Adjustment 2
Up to 50mm each armrest horizontally slides back and forth from the center.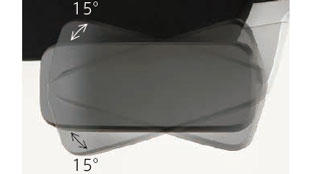 Shift the Angle
Up to 15 degrees each armrest gives plane rotation inward and outward.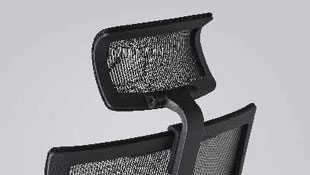 Head support unit
Optional head support unit is available, which gives even more stable support upon reclining. The unit is adjustable as any other parts, height and rotation, and is also adaptable to other chairs for additional setting.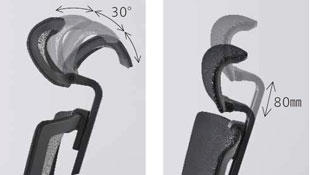 This product is GREENGUARD certified.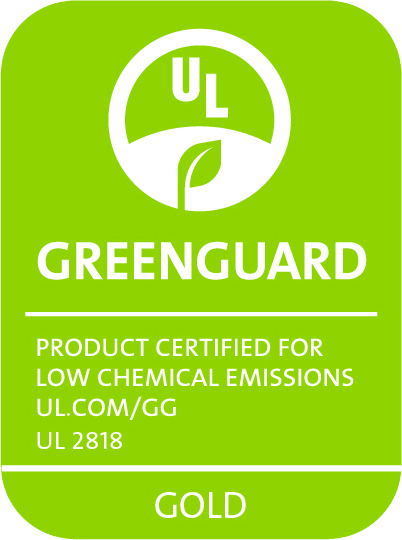 Catalog
Gallery