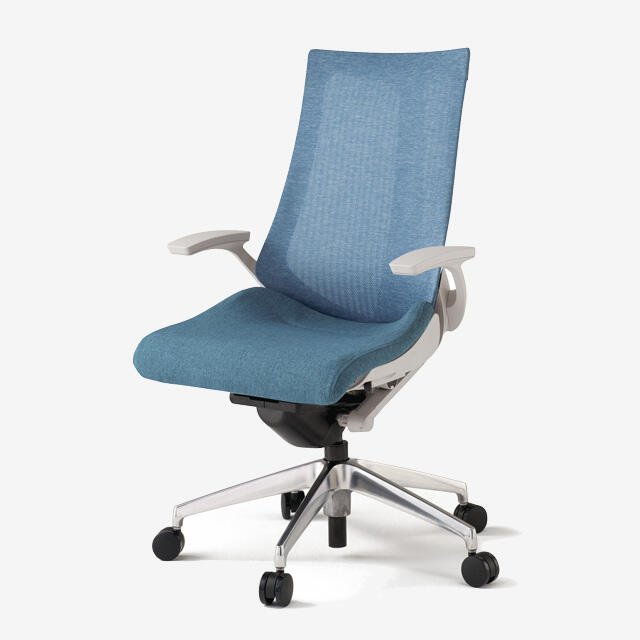 The new standard in task chairs for maximizing work performance.
---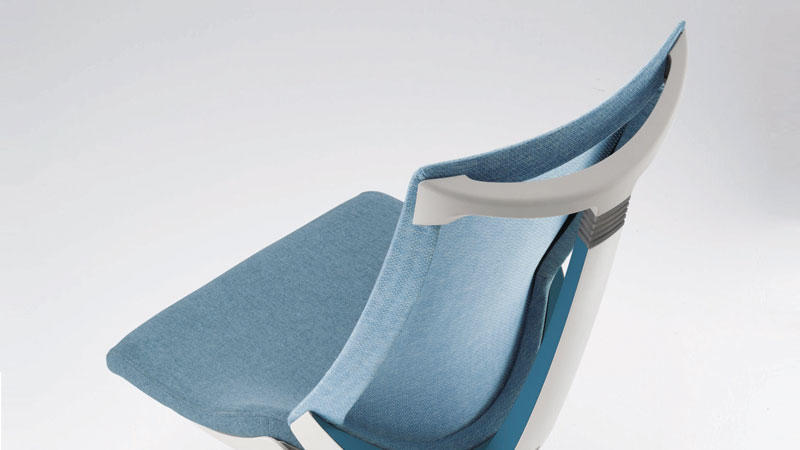 "Active and Adjustable" were the key concepts that guided us in the development of this stylish task chair which we created to maximize both comfort and productivity. Flexible by design, the chair follows your posture to comfortably support you whether you're working hard or taking a break. Take a seat and experience the difference.
The flexible backrest pivots to follow your every move.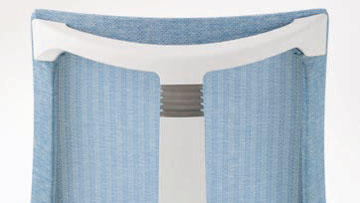 The backrest's pivot structure enables the chair to smoothly follow the lateral movements of the shoulders and upper body.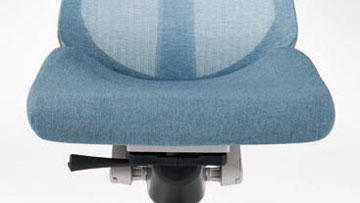 The comfortable bucket seat design hugs and stabilizes the lower torso.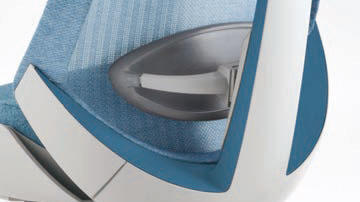 The lumber support traces and supports the S-curve of the spine to ensure perfect posture and reduces the stress on your lower back.
* Only on models with lumber support.
Smart and Light with No Side Frames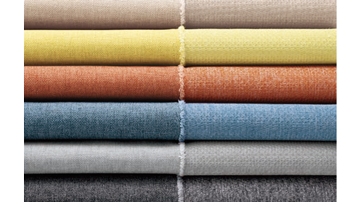 Textured mesh or cloth upholstery is available in six different colors.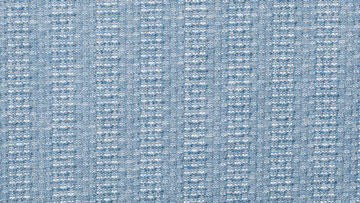 Japanese kasuri-style fabric will give a casual feel to the interior of your office.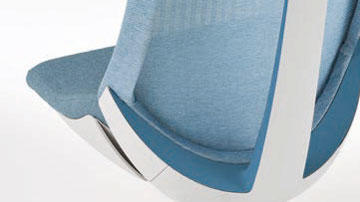 The stylish yet functional monoform design provides good support for your lower back and looks like the back and the seat are one.
The 4D link system employed in the armrests allows them to be repositioned instantly.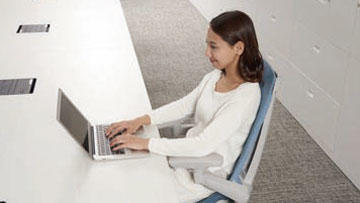 Intense Working Position
The armrests can be moved close to the torso, providing firm support for the arms when typing while allowing your body to relax.
Relaxed Working Position
The armrests can be retracted to allow you to lean back and sit more comfortably when using a tablet or smartphone.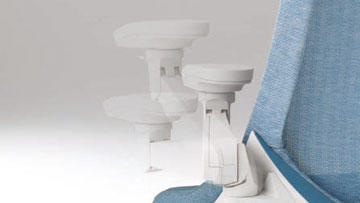 The armrests can be slid forward and back, moved up and down, and rotated in and out using just one lever.
Gallery
This product name is the brand name that is used in Japan.