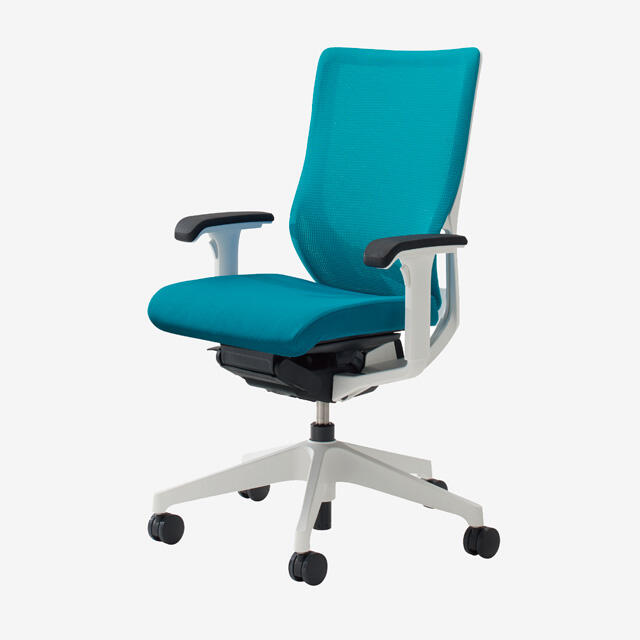 Chair that fits to the body even without adjustments, and provides refreshing sitting comfort
The Mirezza Chair features a beautiful design that harmonizes well with various spaces, and a rocking mechanism that shifts in line with the user's body weight and does not require any adjusting of settings.
This chair has thus taken the comfort of mesh chairs to the next level.
---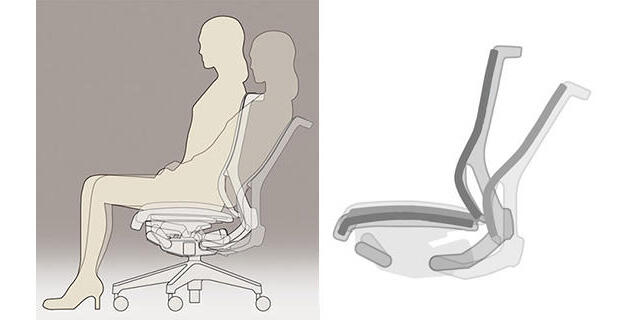 Automatic adjusting of rocking tension
This chair features "automatic tension rocking," a rocking mechanism that automatically adjusts in accordance with the user's body weight. This makes it possible for the chair to provide optimal sitting comfort for users of all body weights.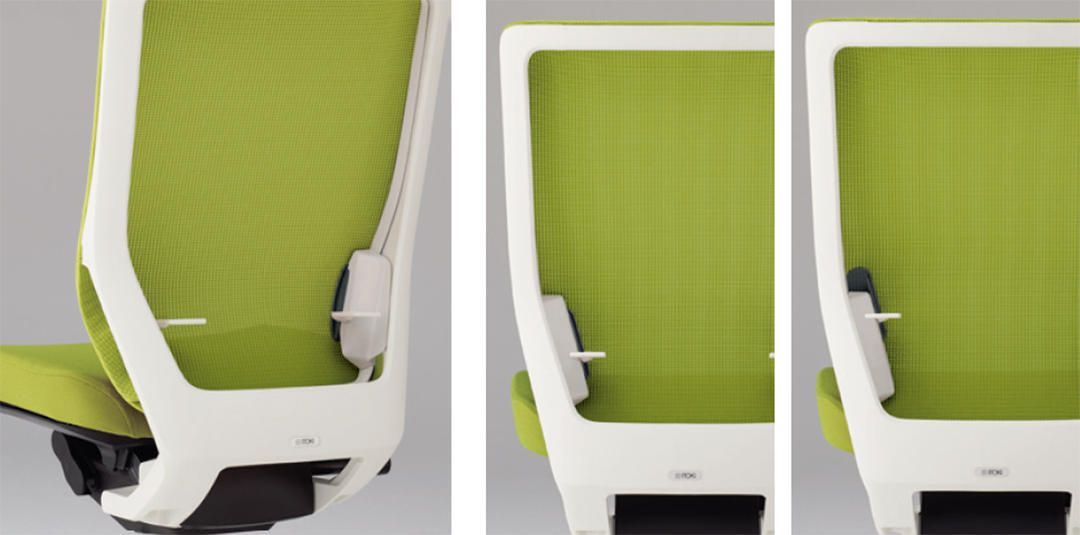 "Lumbar support" mechanism that supports the lower back and thus helps stabilize sitting posture and reduce fatigue
In order to enhance the feeling of support, lumbar pads have been installed on the right and left sides of the chairback. This "lumbar support" mechanism supports the user's lower back by increasing the tension of the mesh in contact with the lower-back area, and as a result, rather than direct body support, a sensation of moderate support is provided. The lumbar pads can be adjusted upward or downward across a range of 50 mm (five steps, 10 mm apart), and thus users can adjust the height of the chair's lower back support according to their preference.
*This only applies to chairs equipped with the "lumbar support" feature.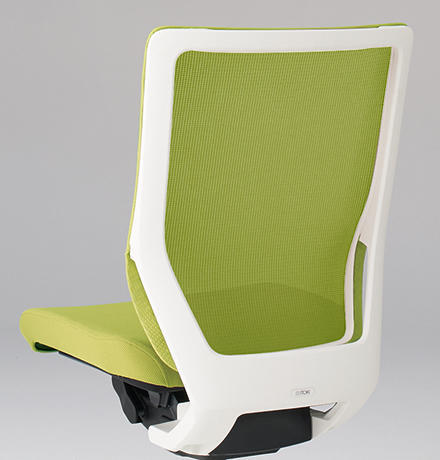 Two base colors to choose from
The mesh chairback is highly breathable and has a casual appearance. It features little feeling of pressure, a sensation of fitting snugly, and superior sitting comfort.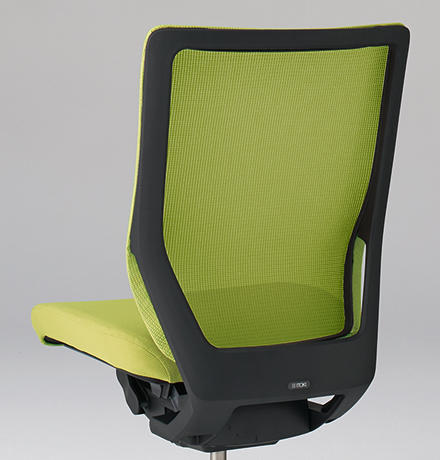 Options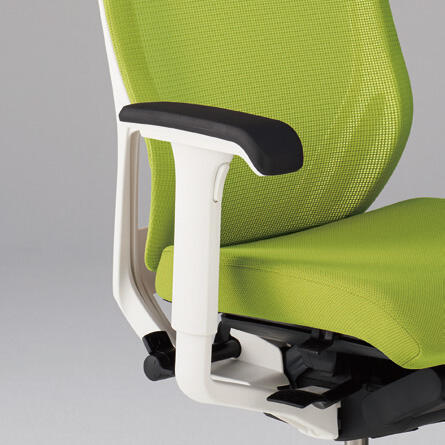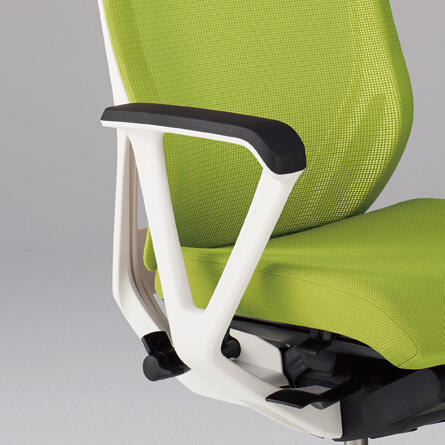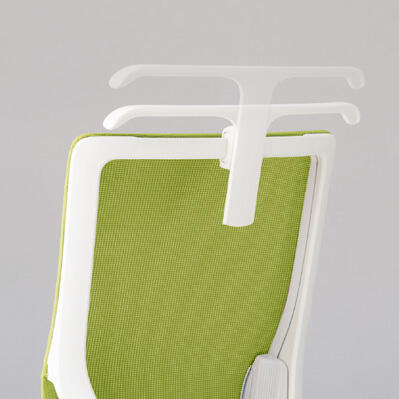 This product is GREENGUARD certified.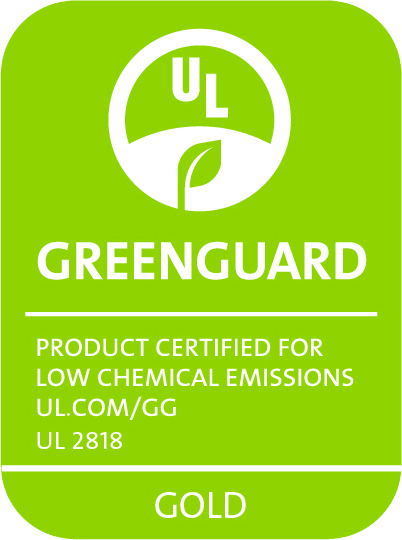 Gallery
This product name is the brand name that is used in Japan.