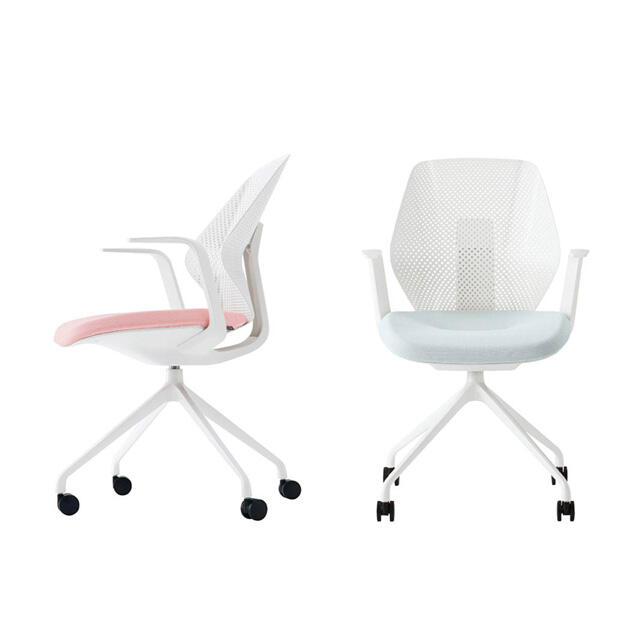 Mesh. Light. Just right.
A task chair that brings a fresh feel to the workplace.
Clean design, advanced ergonomic functionality, for enhanced work focus.
This task chair's flexible multifaceted mesh seatback automatically adjusts to your sitting position, comfortably supporting your lower back throughout the day.
---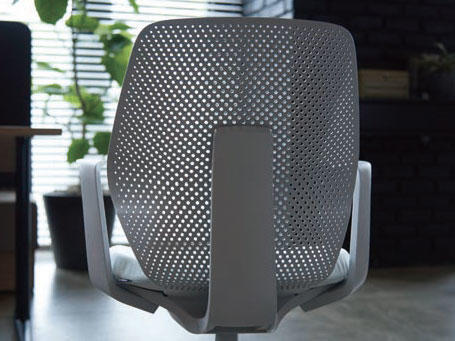 Resin Mesh Seatback
The sheer material blends quietly into any workspace.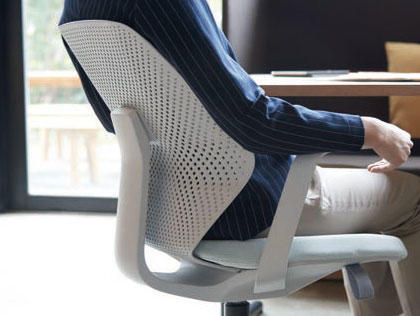 Pelvis Support System
The sides flex inwards to support your lower back according to the angle at which you sit.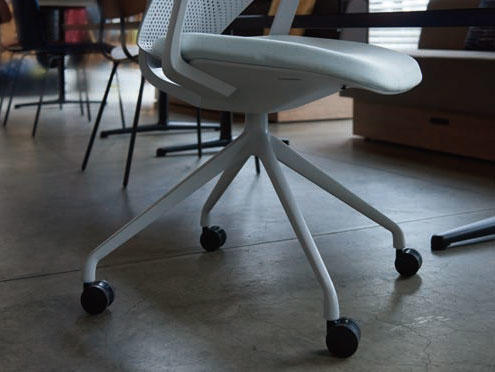 Four Legs
Slim design featuring aluminum legs.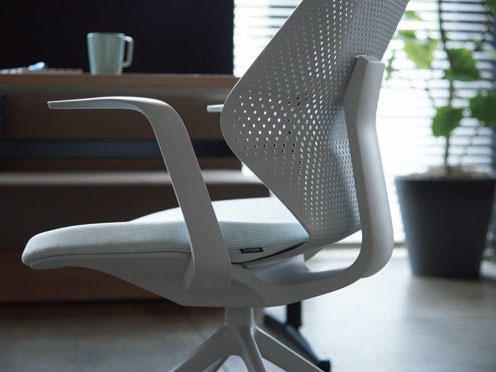 Fixed Armrests
Support for your arms when using a computer or tablet device.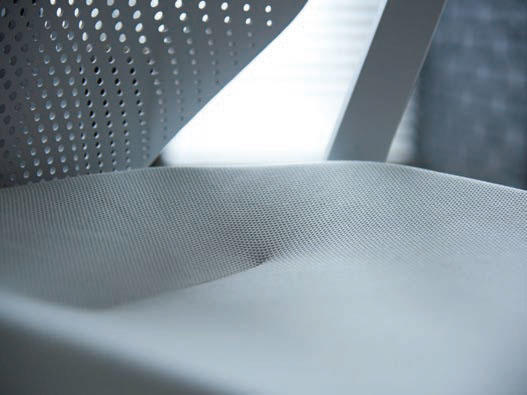 Textured Fabric
The cloth gives the chair a casual, sporty look.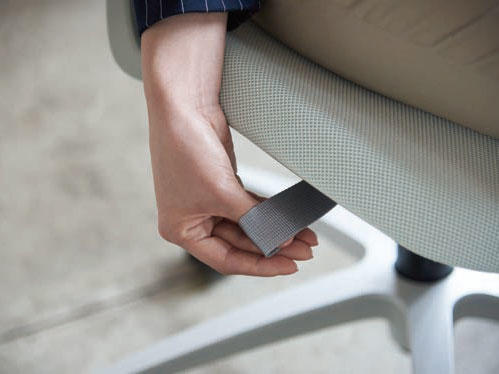 Adjustable Height
Features an intuitive loop that you pull to adjust the height. (Five leg model only.)
Gallery
This product name is the brand name that is used in Japan.