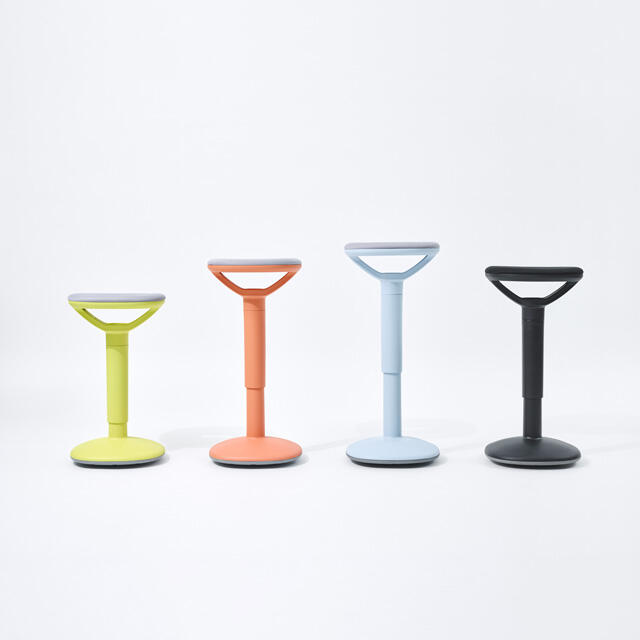 Stand, sit, sway; this stool brings a playful atmosphere to the workplace.
---
Ideal for creative work environments where you are constantly moving.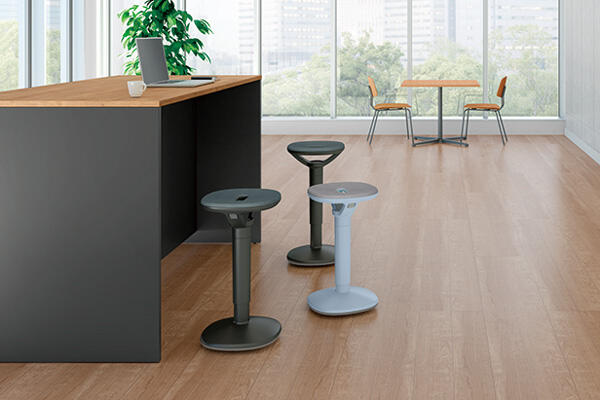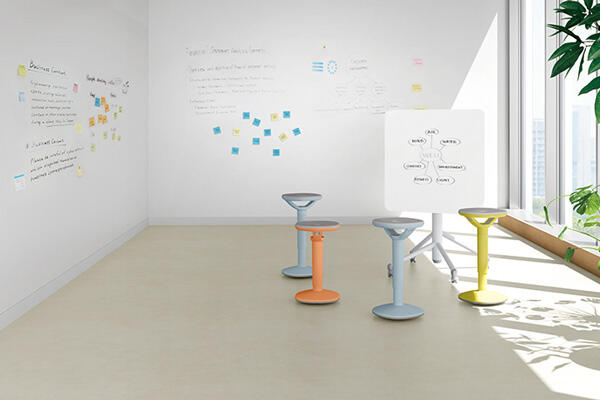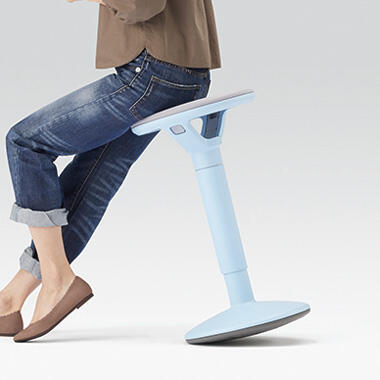 Easy to Sit On
Use it on any angle according to your preference and physique. (Maximum of 20º)
Please keep both feet on the floor. Tilt the stool slightly when sitting down.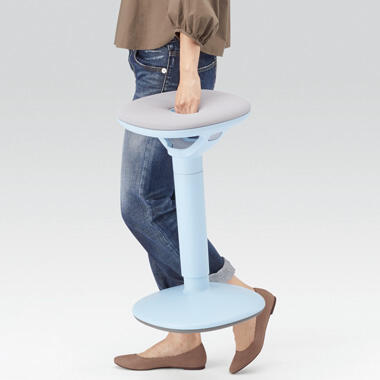 Easy to Move
The slit in the middle of the seat makes it easy to pick up and move with the weight evenly spread. Light enough for almost anyone to carry with ease.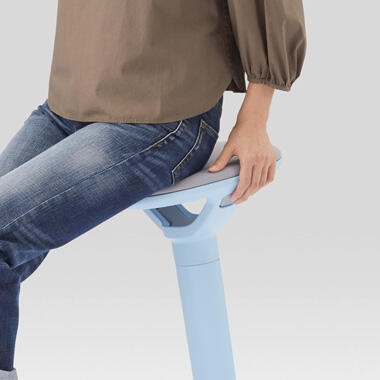 Easy to Use
Adjust the height with the buttons on the underside of the seat (one on each side).
Slip Resistant
The rubber base allows the stool to rotate smoothly without moving from side to side.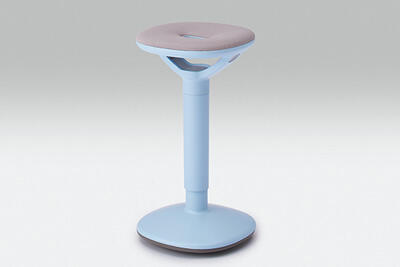 This product name is the brand name that is used in Japan.