A work chair to suit new working styles that naturally guides you into the correct sitting posture.
---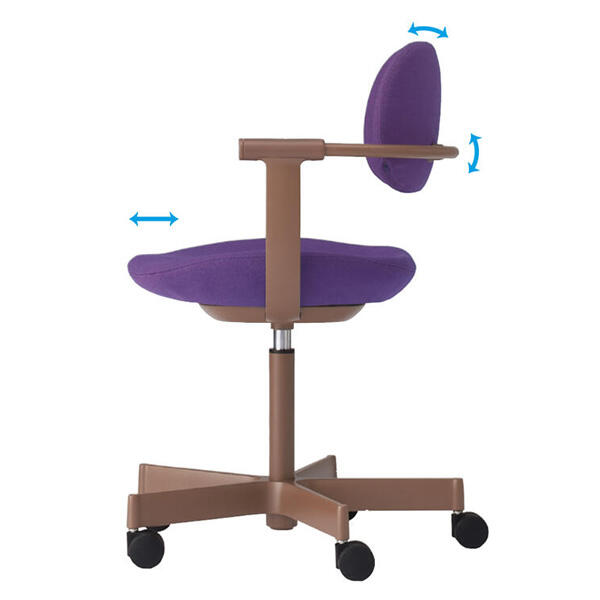 Pivoting Seat Back

The seat back pivots freely up to 25° at the back and elbow, allowing you to recline just by leaning back.


Sliding Seat

As you lean back further the seat slides forward by up to 30 mm, keeping you steady and providing plenty of room even in cramped spaces.


Forward Tilt

The front edge of the seat bends down by up to 10° when you lean forward, taking the pressure off your thighs.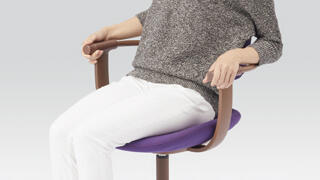 Simple Height Adjustment
The height of the seat can be easily adjusted to fit your physique by simply turning the tip of the right armrest.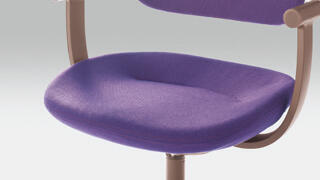 Contoured 3D Seat
Shaped to eliminate pressure points, the seat is contoured to guide you into the correct seating position.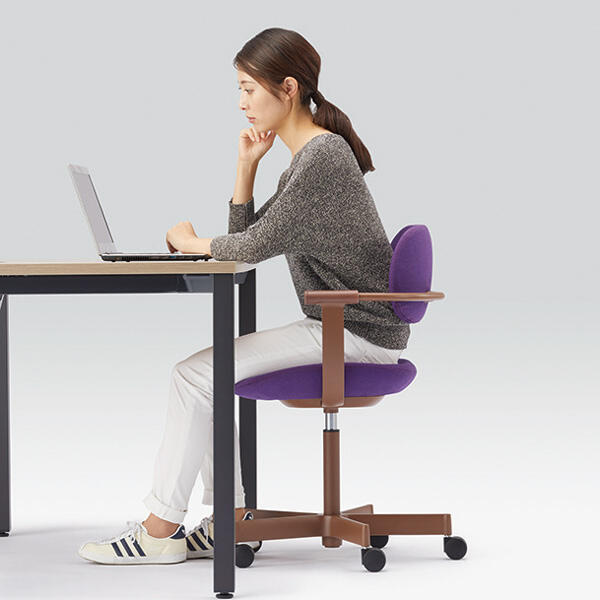 1. Lean Forward
The front edge of the seat flexes down by up to 10°, taking the pressure off your thighs when you lean forward to draw something or use your computer.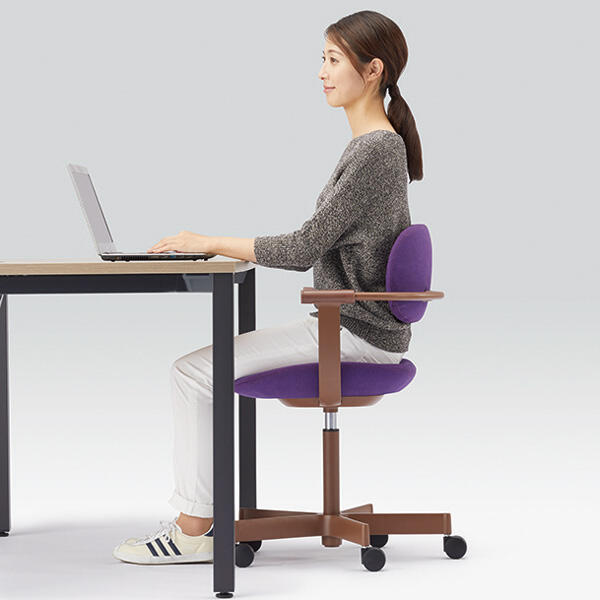 2. Sit Upright
In the normal position, the seatback remains in constant contact with your lower back, providing support and helping you to maintain good posture.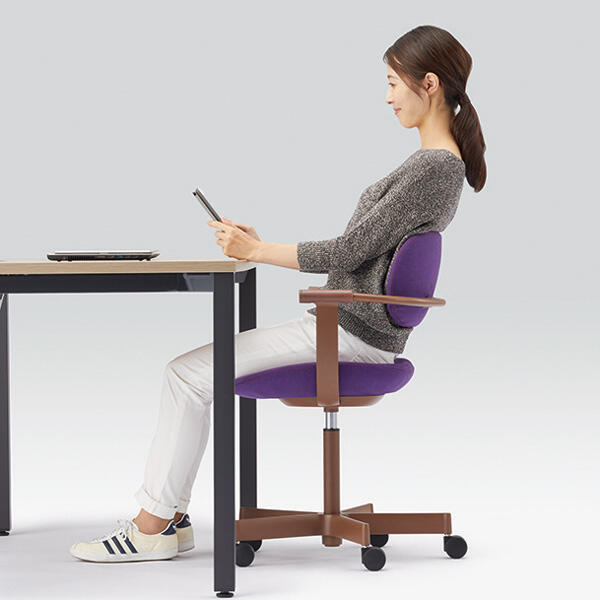 3. Lean Back
Leaning back will cause the seat to slide forward and the seatback to tilt down, pivoting on the elbow supports by up to 10°, which is ideal when you want to relax a little or chat.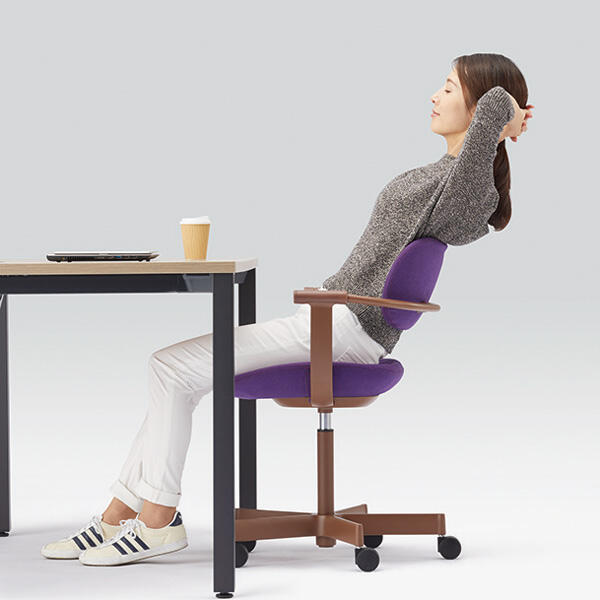 4. Have a Stretch
If you lean back even further the seatback will pivot on the support attachment, allowing it to tilt down a further 15°, which feels great when you want to stretch your back.
Gallery
This product name is the brand name that is used in Japan.